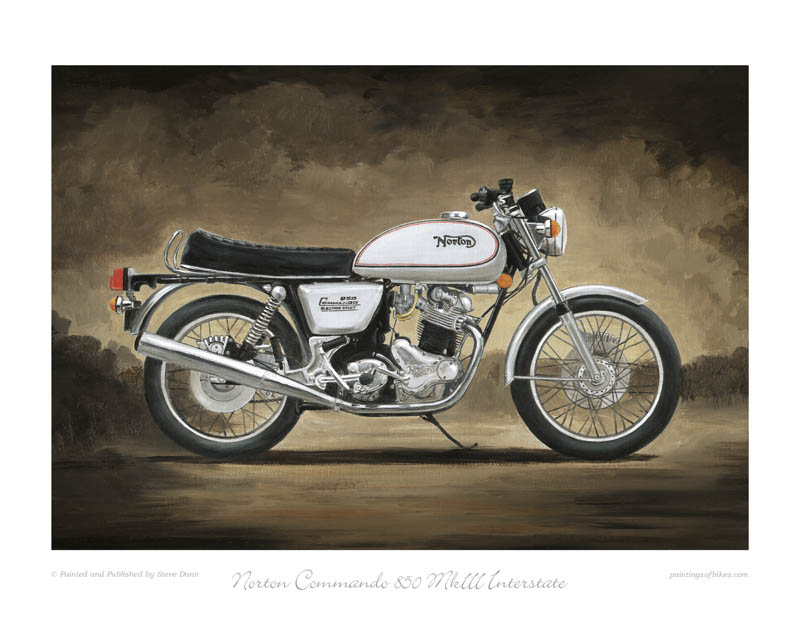 "Norton Commando 850 MkIII Interstate"

This painting of a MkIII Interstate shows us the final version of the Norton Commando in 1977. This is the bike I owned from new and rode in ten countries.
It was nowhere near as reliable as my friends' Japanese bikes of the day, but it outhandled and definitely outclassed them, and I adored it!